More than three and half million refugees from Ukraine have entered Poland so far. We invite you to contribute to the Polish-American Freedom Foundation's "Support for Ukraine" effort. Your contribution will enable PAFF to sustain its engagement in helping Ukrainian refugees in Poland as well as addressing the urgent needs of Ukrainian citizens in Ukraine. PAFF currently supports numerous Polish civic organizations that are deeply involved in helping Ukraine at all levels.
The YMCA of Northwest North Carolina has generously offered its charitable organization status to provide U.S. donors with tax deduction.
An Unprovoked War
On February 24, Russia launched a brutal military invasion of Ukraine, posing the most serious threat to European and transatlantic security since the end of the Second World War. The war threatens the lives of residents of a country of more than 40 million. Along with the strong resistance of the Ukrainian Armed Forces and Ukrainian society at large, numerous cities, towns, and villages are being devastated by the hostilities; many of them have been obliterated. Russia's attacks on residential areas have caused civilian fatalities, including children, and have been forcing people to flee their homes.
Millions Of Refugees Have Fled Ukraine. They Need Your Help
As of May, 5.5 million refugees have fled Ukraine. 3.4 million have found their way to Poland, turning this country into the main focal point of evacuation and the fourth-largest host country of refugee and asylum seekers in the world. According to the United Nations Refugee Agency's estimations, up to 7 million people in total may leave Ukraine in the aftermath of the war.
All of this creates important areas of intervention, including by Polish NGOs which often carry out their actions in partnership with Ukrainian counterparts. Poland's response to the war and refugee influx was immediate. An enormous mobilization of efforts came from individual people – thousands of them offer free accommodation in their homes for refugees from Ukraine.
Help Ukraine
Your contribution to the Polish-American Freedom Foundation's "Support for Ukraine" Program will enable PAFF and many Polish NGOs to address the urgent needs of Ukrainian citizens, including:
delivering humanitarian aid,
seeking to safeguard safety of the civilian population of Ukraine,
providing medical supplies and personal protection equipment for civilians,
purchasing necessary equipment,
adapting domiciles to function in a war situation,
helping Ukrainian refugees in Poland.
In the longer-term, "Support for Ukraine" will introduce and finance projects in several areas, including:
education and the rearing of Ukrainian refugee school children and youth in Poland;
facilitating access of Ukrainian refugees to public services, including the health system;
specialist support in adaptation and integration, information, as well as legal, educational, psychological and medical advice services to Ukrainian citizens in Poland and the civilian population in Ukraine;
adapting war refugees to the Polish labor market and counteracting their potential discrimination;
debunking disinformation and false narratives along with distribution of reliable information about the refugee community in Poland and the situation in Ukraine.
How to donate
Scroll down and enter the amount to be donated in the "Other" box:

In the "Leave a comment" box enter: PAFF – Support for Ukraine:

Please ensure that the "Branch" box (under "Designation") says: YMCA of NWNC Association.
Complete the remainder of the form with personal information and credit card information.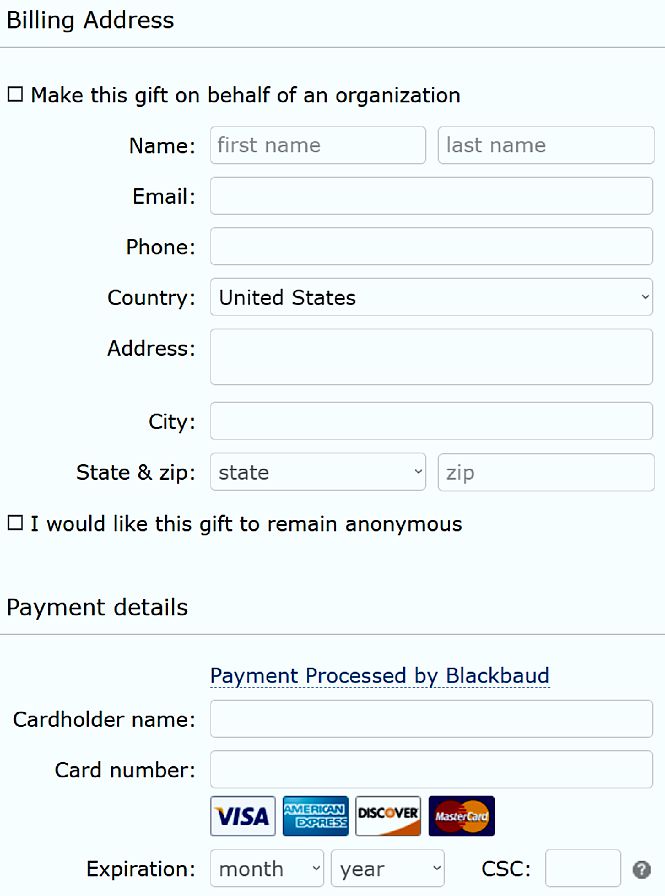 Press "Donate". Thank you!
More information
Grzegorz Jędrys, Head of the Representative Office in Poland, Polish-American Freedom Foundation;
Agnieszka Mazur, Program Director, Polish-American Freedom Foundation;
By Przemysław Zaroń
Photo courtesy of:
Dawid Żuchowicz/Agencja Wyborcza.pl
Jędrzej Nowicki dla Gazety Wyborczej
Video: Russia-Ukraine Conflict: The Human Costs Of A Tragedy by BloombergQuint